Labels can be manually added by all users to provide an additional layer of information to the analysed sequences. These labels may serve as a company wide identification system of potential candidates for downstream analysis.


Jump to:
How to create labels
There are two ways to create labels:
Labels can be created on-the-fly using the Bulk add labels feature
Labels can be added to your organization using the method described below.
To create custom labels, click Labels under Organization Settings in the left navigation panel followed by New.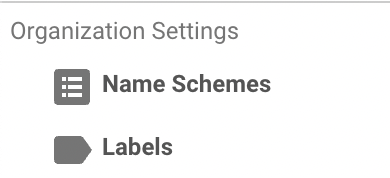 Input a label name and select your choice of label colour. Once you have done this, click Create Label to create the label.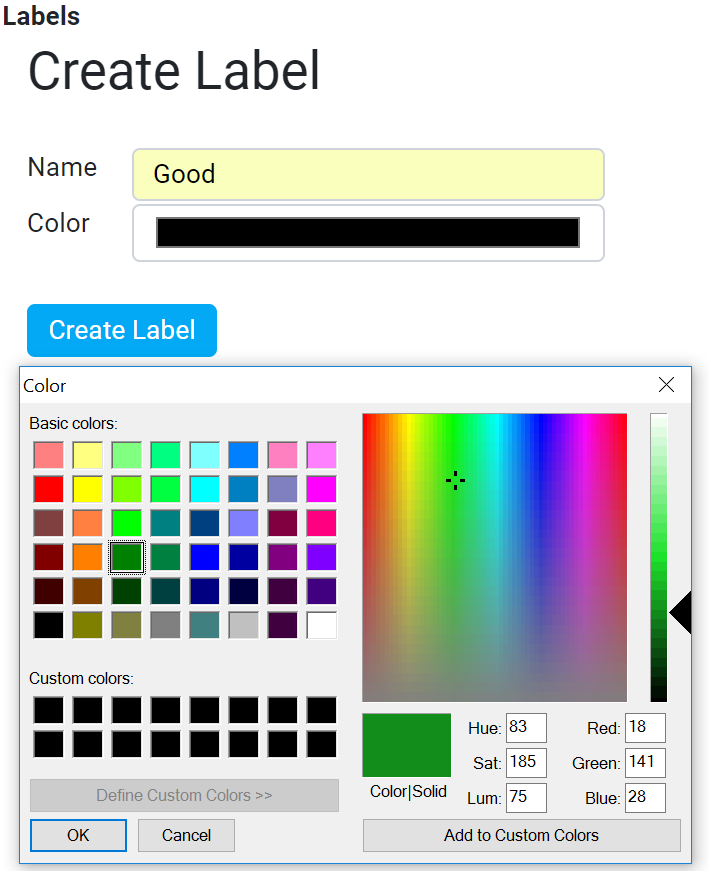 Once this label is created, it will show up in the Labels table. You can create more labels and delete labels form the labels list in the Labels tables.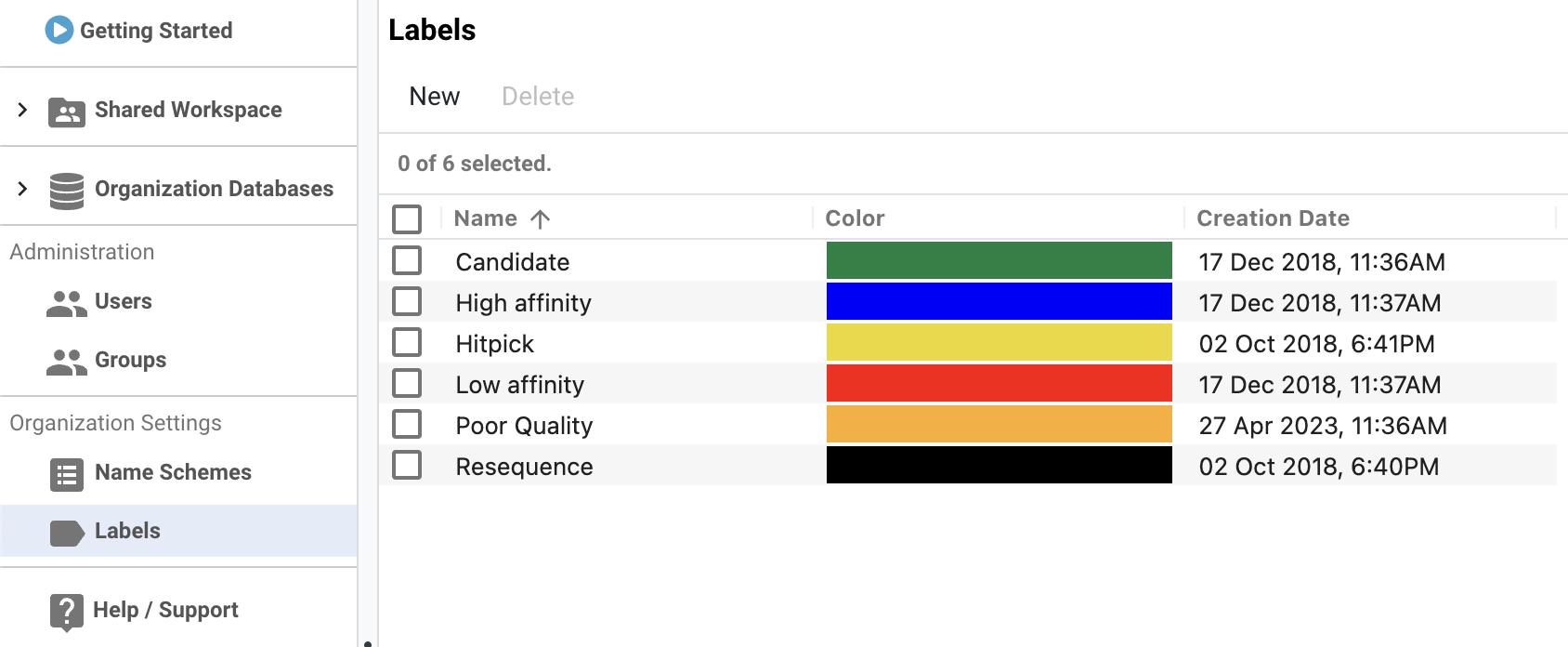 Adding labels to individual sequences 
To add labels, click the plus sign (+) and either select from the suggestion menu of labels or type to search for a label by name. You can add multiple labels to a sequence as long as the labels are unique.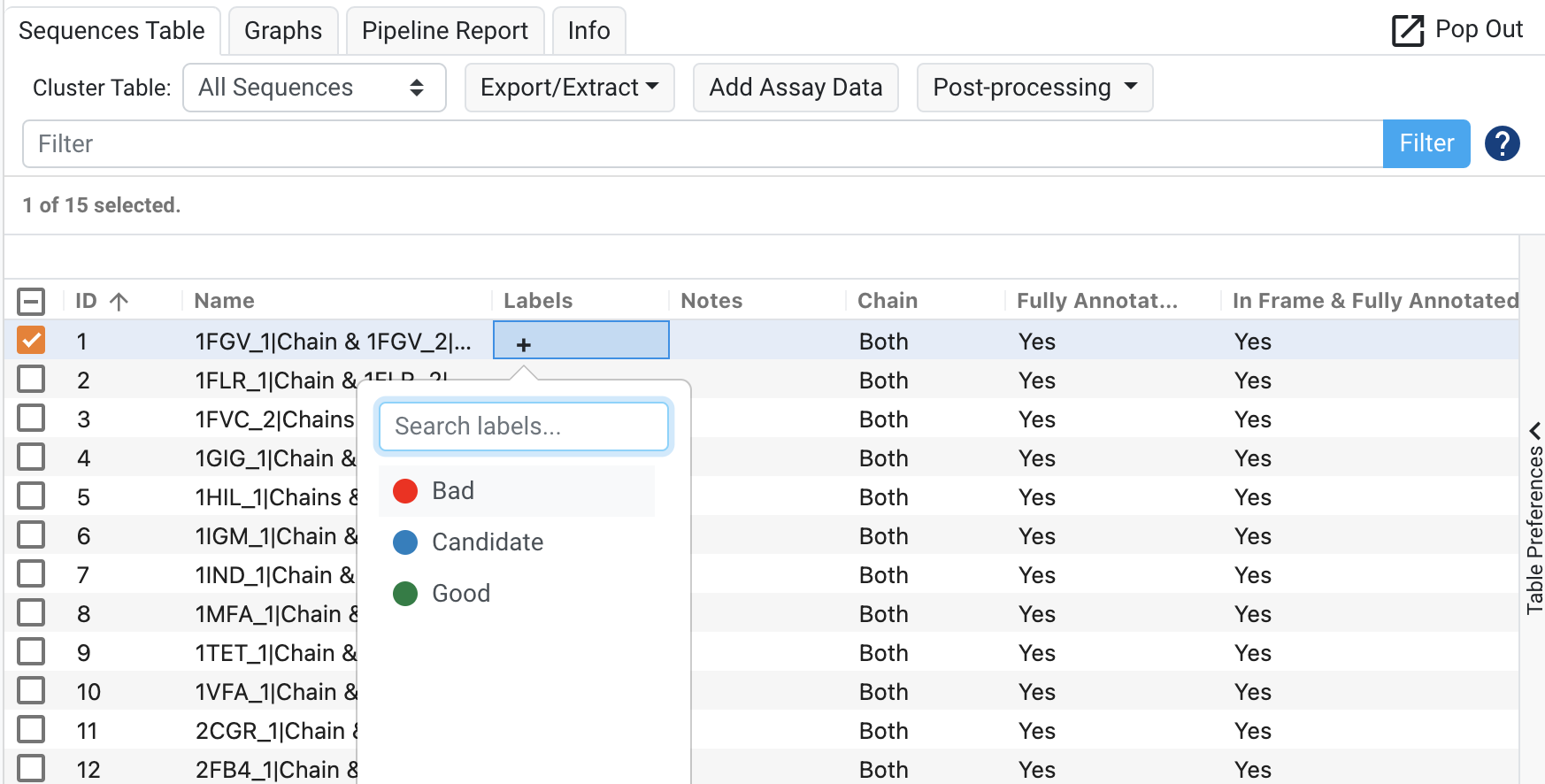 Note that you can only add labels that are created and added to the Labels list.
To remove a label, click the X on the label you want removed.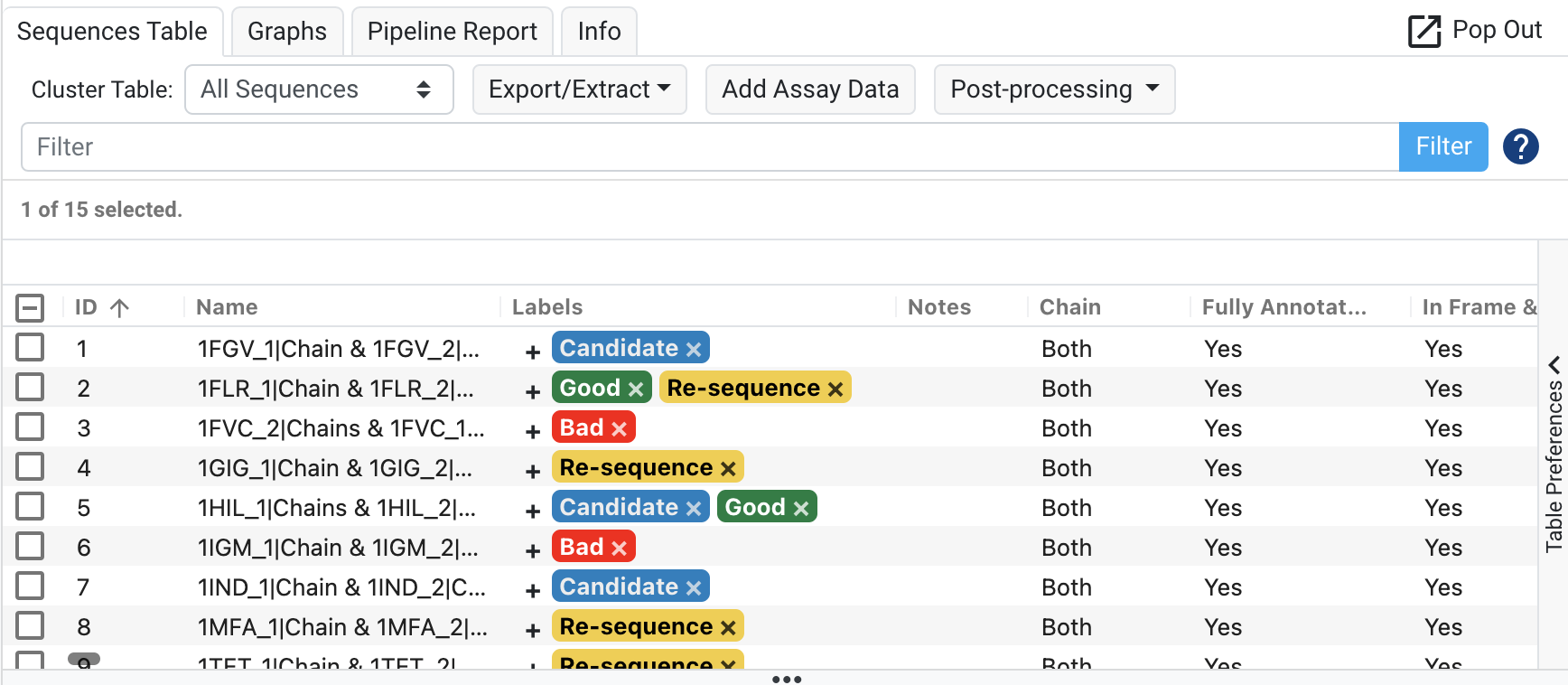 Labelling multiple sequences
To add labels to multiple sequences, you might find it useful to first Filter your Sequences to identify sequences that meet certain parameters. In the image below, sequences that were not in frame and had a score of less than -1200 have been filtered for and selected.

You can then select Add Metadata > Add Labels to bring up the bulk add labels dialogue: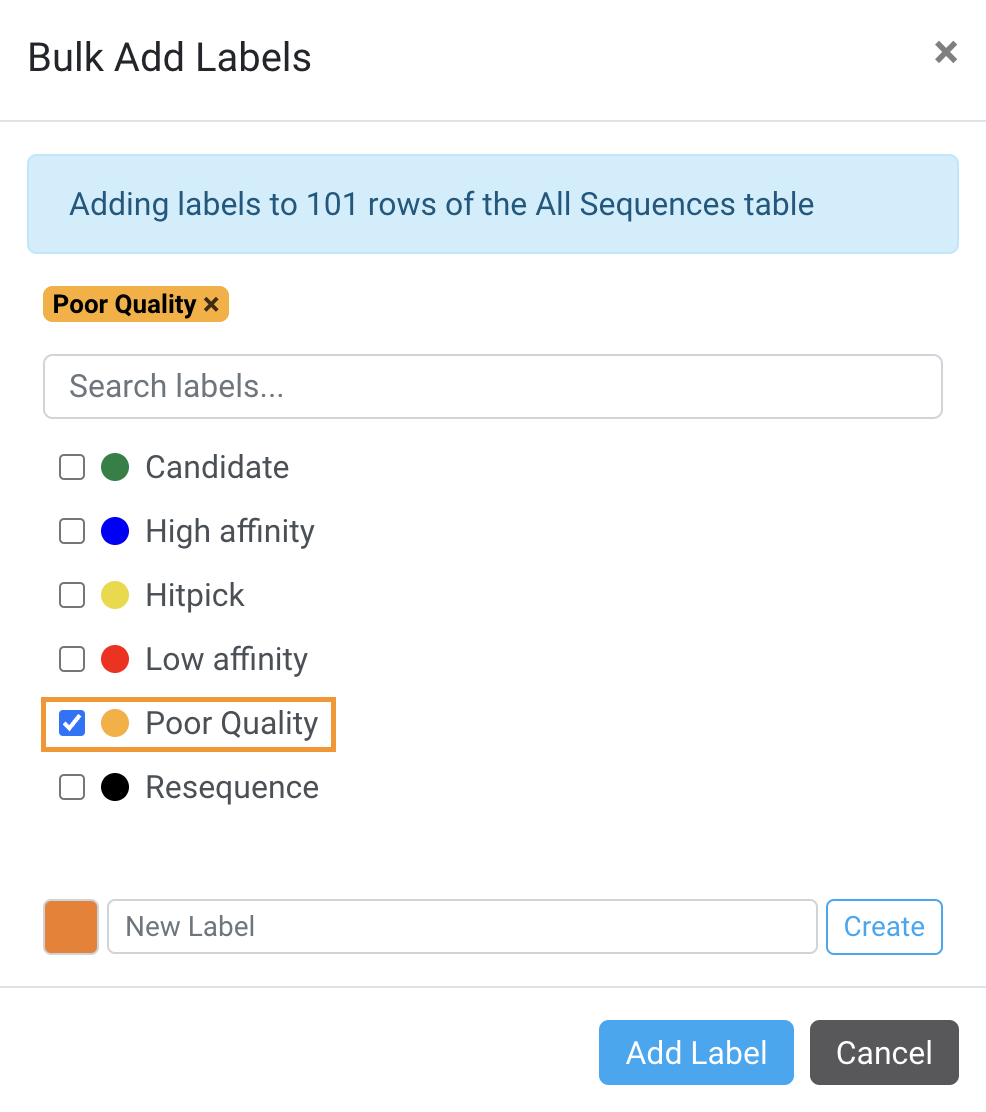 Select labels to add by clicking the checkboxes. Above, the Poor Quality label has been selected, but multiple labels can be added or a new label can be created on the spot. If you have multiple labels, you can easily search by typing into the search labels box.
Click Add Label to label all the selected sequences.


Filtering on labels
Filtering can be performed using the Labels column name as the field to filter on. To filter on labels, specify a query with conditions as below in the Filter bar: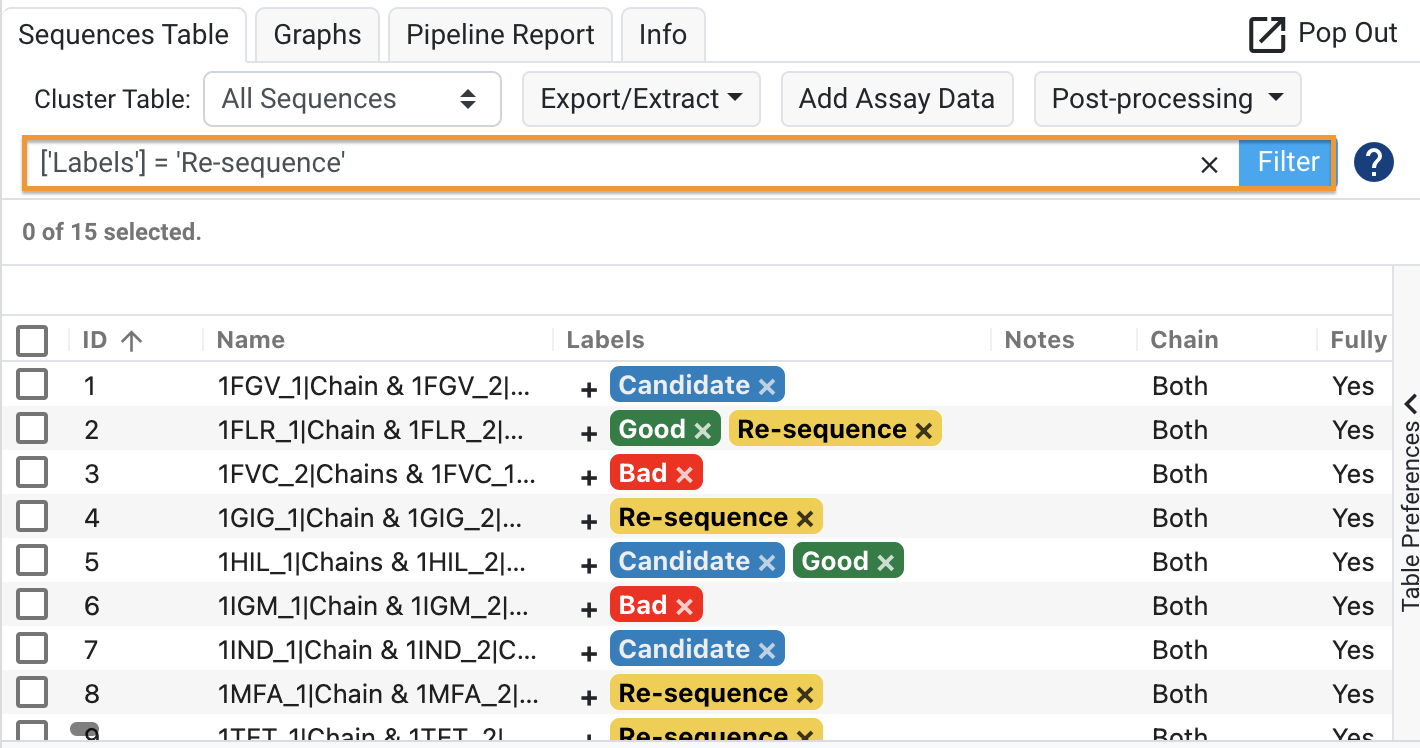 Once you have entered the filter syntax, click the Filter button or hit Enter.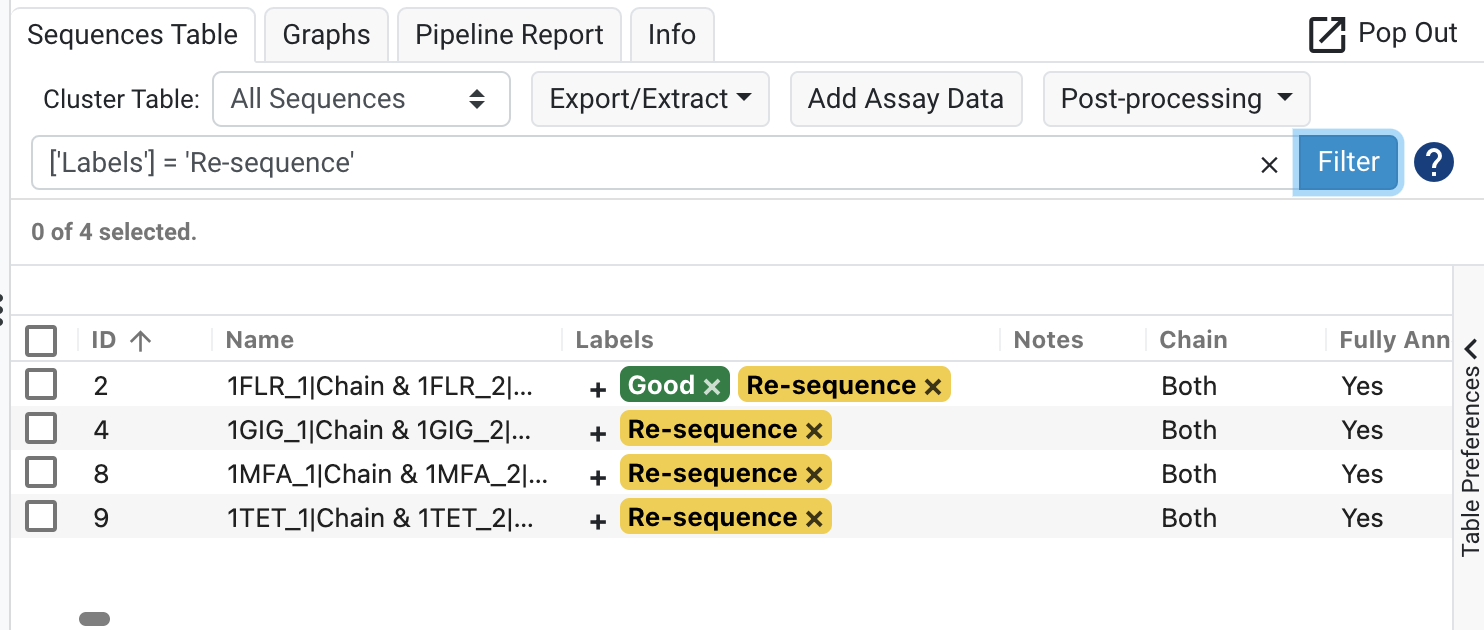 To learn more about filtering and filtering syntax, please refer to our article Filtering your Sequences.