You can export the All Sequences or other cluster tables to a downloadable file. You can export either the table itself, or the underlying sequences of your row selection. You can also extract sequences to a new sequence list in Biologics. To narrow down the sequences you want to export, you may find the Filter Bar useful.
If you would like to take a subset of sequences from an Annotation Result and recalculate clusters, you can view the main article on Extracting and Reclustering.

Jump to:
Exporting Sequences
To export sequences from any Biologics Annotator Result document, select the sequences in the Sequences Table (this includes the Cluster Tables) that you would like to export.



In the above image 55 sequences have been selected for extraction that have the Heavy CDR3 sequence ASYYYGSSSFAY or a Heavy CDR3 sequence at least 85% similar. This was achieved using the Cluster Table drop down menu, to learn more see this article: Understanding "clusters". You can also use the filtering function to further narrow down your results.

Selecting Export Sequences will open a pop-up allowing you to choose a file output name, the file format and selectable options to download the sequences automatically or to extract the sequences to a new Sequence List in Biologics.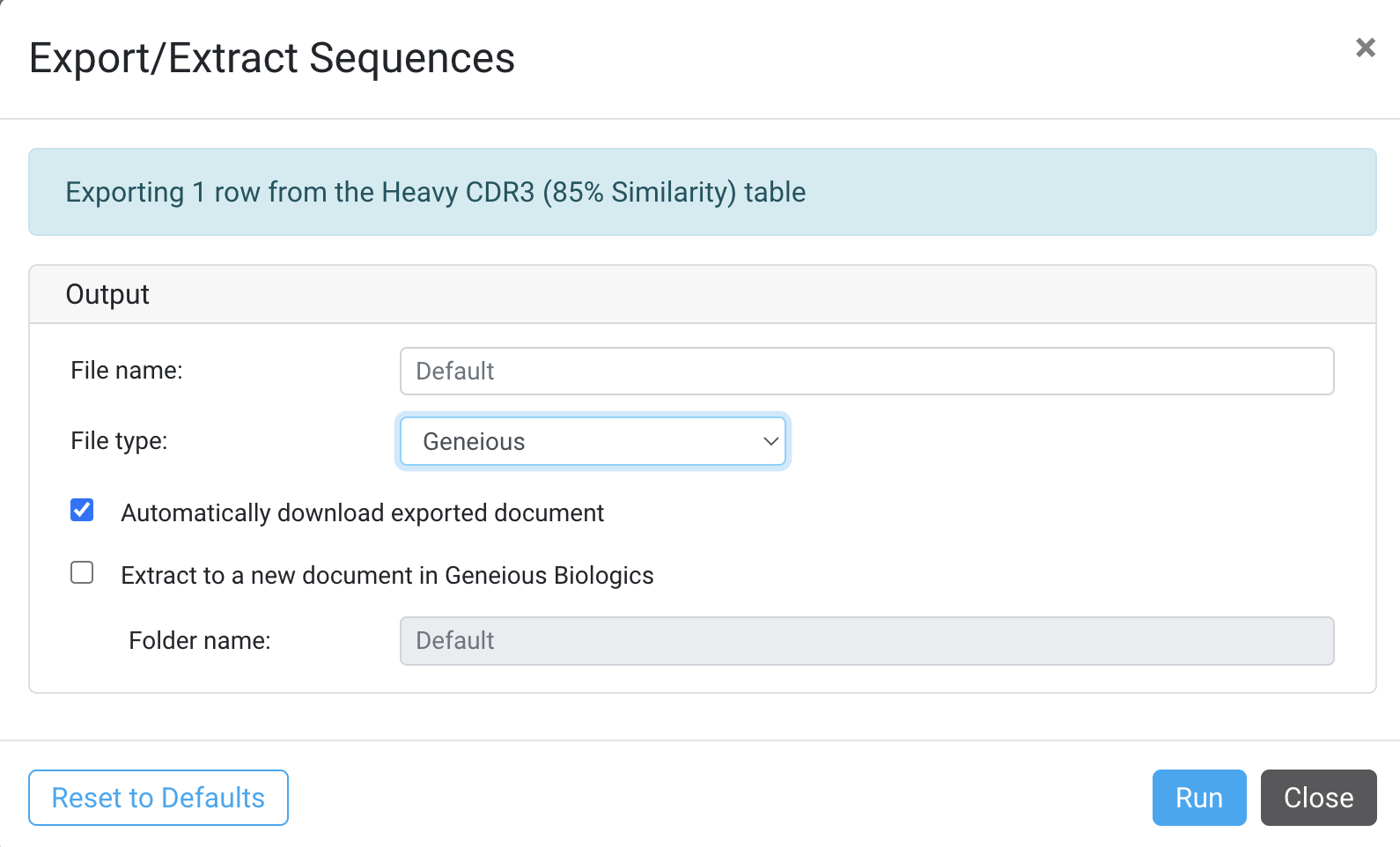 The following file types are supported:
Geneious
Genbank
fasta
fasta compressed
fastq
fastq compressed
Click Run to Export the selected sequences.


Exporting Sequence Tables
Before exporting the Sequences Table, you may find it useful to both filter your sequence results and select the columns you want using Table Column Preferences. Below, I have filtered for sequences that have a score above -400 and I have selected to display only the following columns:
Name
Chain
Score
Heavy CDR1
Heavy CDR2
Heavy CDR3
VDJ Region

*** Note that you can save these column table preferences as Profiles. See this article: How to customise the Sequences Table.
Click Export Table once you have selected your sequences. This will open a pop-up allowing you to select the output format (Excel or .csv) and the option to export only the selected columns, or all hidden columns.
Make sure to select Only Visible if you would just like to export your selected columns.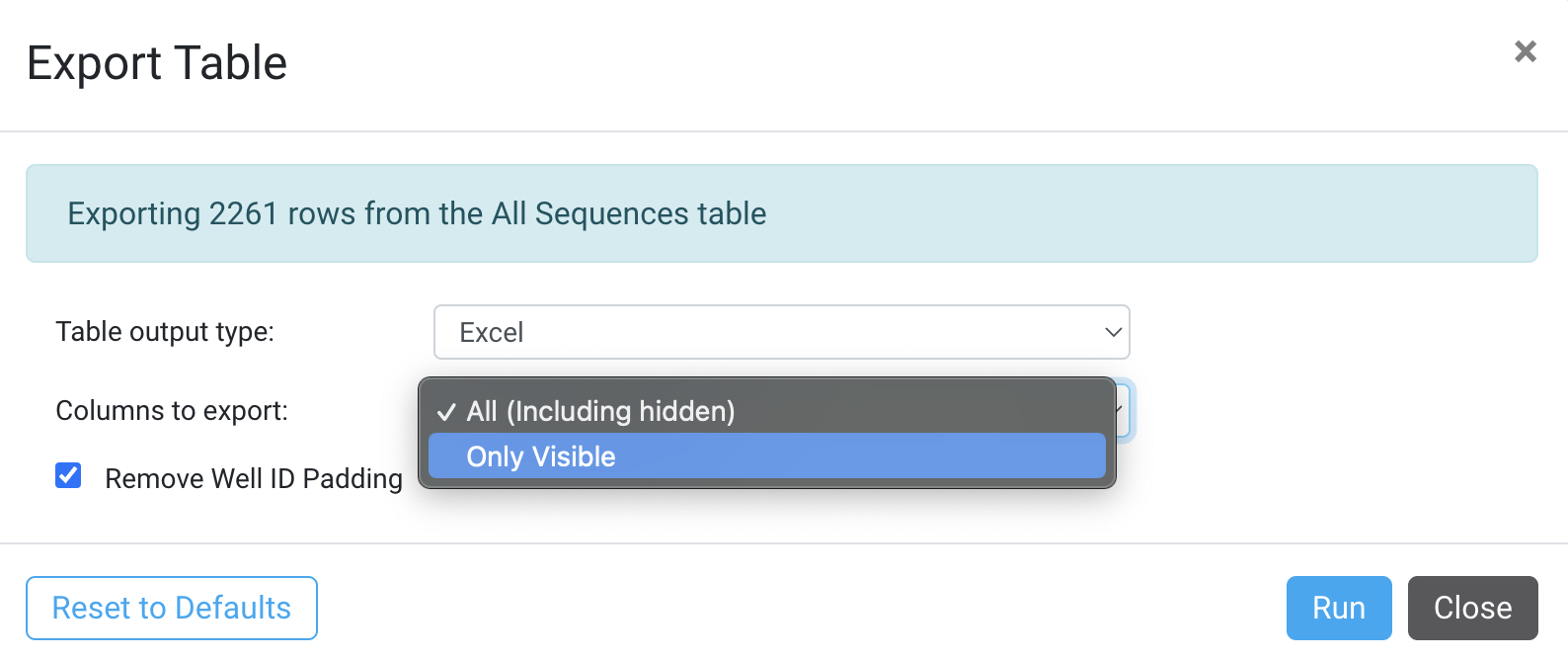 Saving an Image of Selected Sequences
You can export a .png image of your sequences, and save it in Geneious Biologics for future reference. The image will contain all of the sequences, not just what is in the viewer. It is recommended that you don't export more than 100 sequences at once.
Select your desired sequences in the All Sequences table.
Format your sequences as you want to see them in the image. This could be adjusting to the desired zoom level, choosing annotations to show, and adding any data columns in the "Sidebar" that you would like to display.
Click the "Export as Image" button directly above the sequence viewer.


Name your image file, and choose whether you would like to automatically download your image. Your image will also be saved in the same Geneious Biologics folder as your original sequences.