Collections are a way of saving curated lists of annotated antibody sequences, complete with assay data and other relevant sequence information. Collections can be searched against to find any sequences that are closely related to your selected query sequences.
Creating a Collection
The Collections feature can be found under the "Reference Sequences" section of the folder tree. Anyone in your organisation can create a Collection, and Collections are visible to everyone in the organisation. Collections can be organised in folders.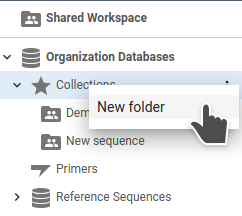 To create a new Collection, first create a new folder in the Collections menu in the folder tree( shown above). You can then create Collections in your folder. For more details about the steps involved, please see our Creating a Collection article. Collections are flexible and can contain any of the sequences analysed in Geneious Biologics, including nucleotide or protein sequences, Fab, scFv, VHH, paired chains, or antibody-like molecules.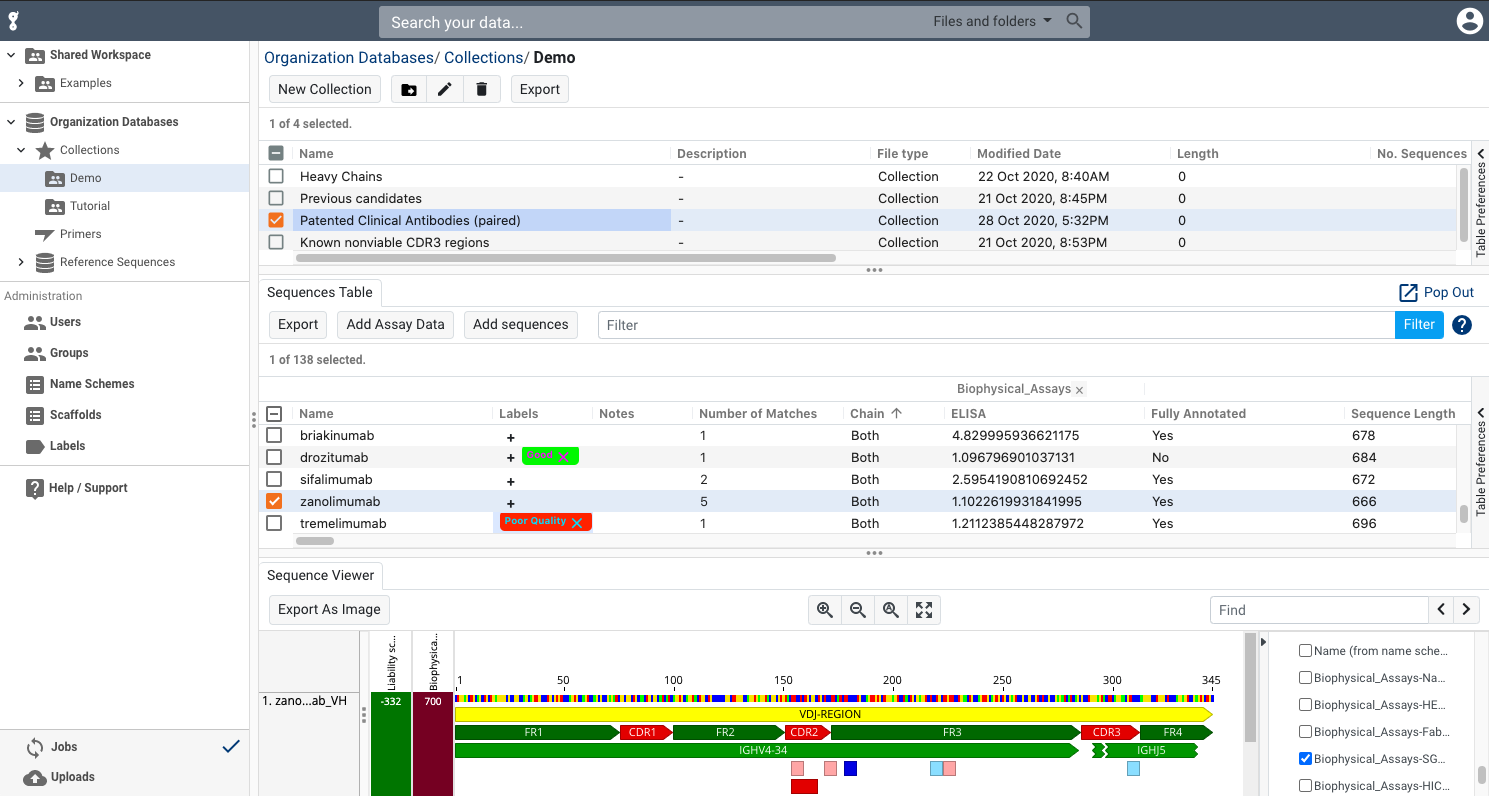 Once you have created your Collection you can continue to enrich the sequences it by importing physicochemical data to your Collection sequences using the Add Assay Data tool, or adding your own labels and free text notes.


Searching a Collection
Collections can be searched from within Antibody Annotator, and Single Clone Analysis Annotator Results. To search a Collection, simply select your sequences of interest, and then select Search Collections... from the Post-processing menu.

You can select which antibody regions to search, and whether you would like to search nucleotide sequences or protein sequences/translations. You are also able to set a sequence similarity threshold when searching.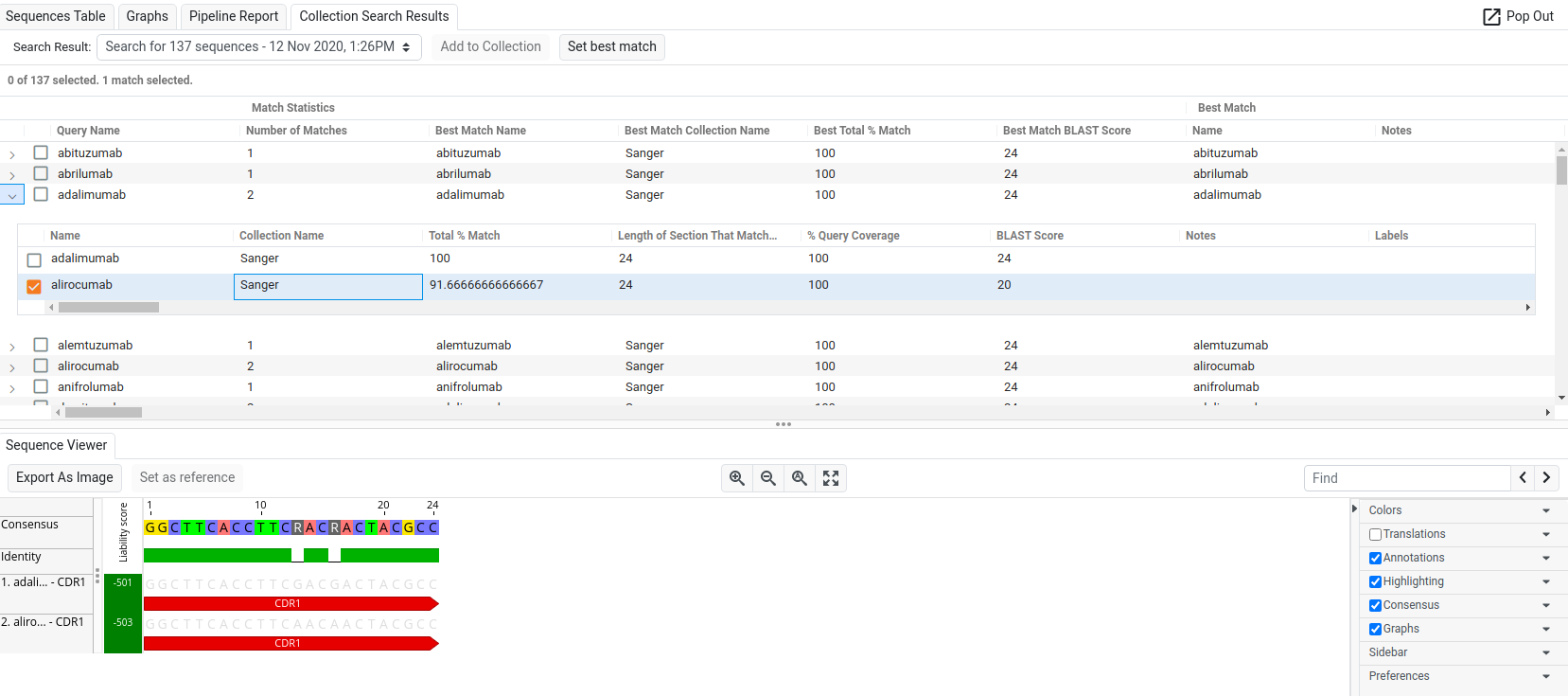 In the Search Results view (above), you can see any match(es) for your sequences, and investigate match quality as well as other match sequence information such as notes, labels, and associated assay data.
For more information about searching for sequence matches, see the Searching a Collection article.


Adding more sequences to your Collection
There are three ways to add sequences to a Collection:
Once added, sequences in a Collection are assumed to have been annotated with the relevant antibody regions.
It is recommended that you only add unique sequences to your Collection, as duplicate sequences will make search results difficult to view and understand.
How many sequences can I search?
While there is no limit to the number of sequences you can add to your Collection when it is first created, there is currently limit of adding 1000 extra sequences to a Collection at a time. Searching against very large Collections may take longer, so you might find it convenient to split your sequences up into multiple smaller Collections. We support searching against multiple Collections at once.
The limit for number of query sequences to search for at once is currently 100, as our search results interface is not really designed for searching for large (NGS) amounts of sequences at once. If you have NGS data, we recommend that you narrow down your candidate sequences first before searching.
We are already considering how future releases might support NGS data. If this is important to you, please let us know!