Folder information is useful for searching for a specific experiment and also keeping track of experiments within an organization. This information can be queried through the Files and Folders search. To learn more about performing a Global Search, please refer to this article.

To add information to your folders you can access the Folder Information dialog either by (1) the folder options in the folder tree or (2) the information icon located on the right of the page.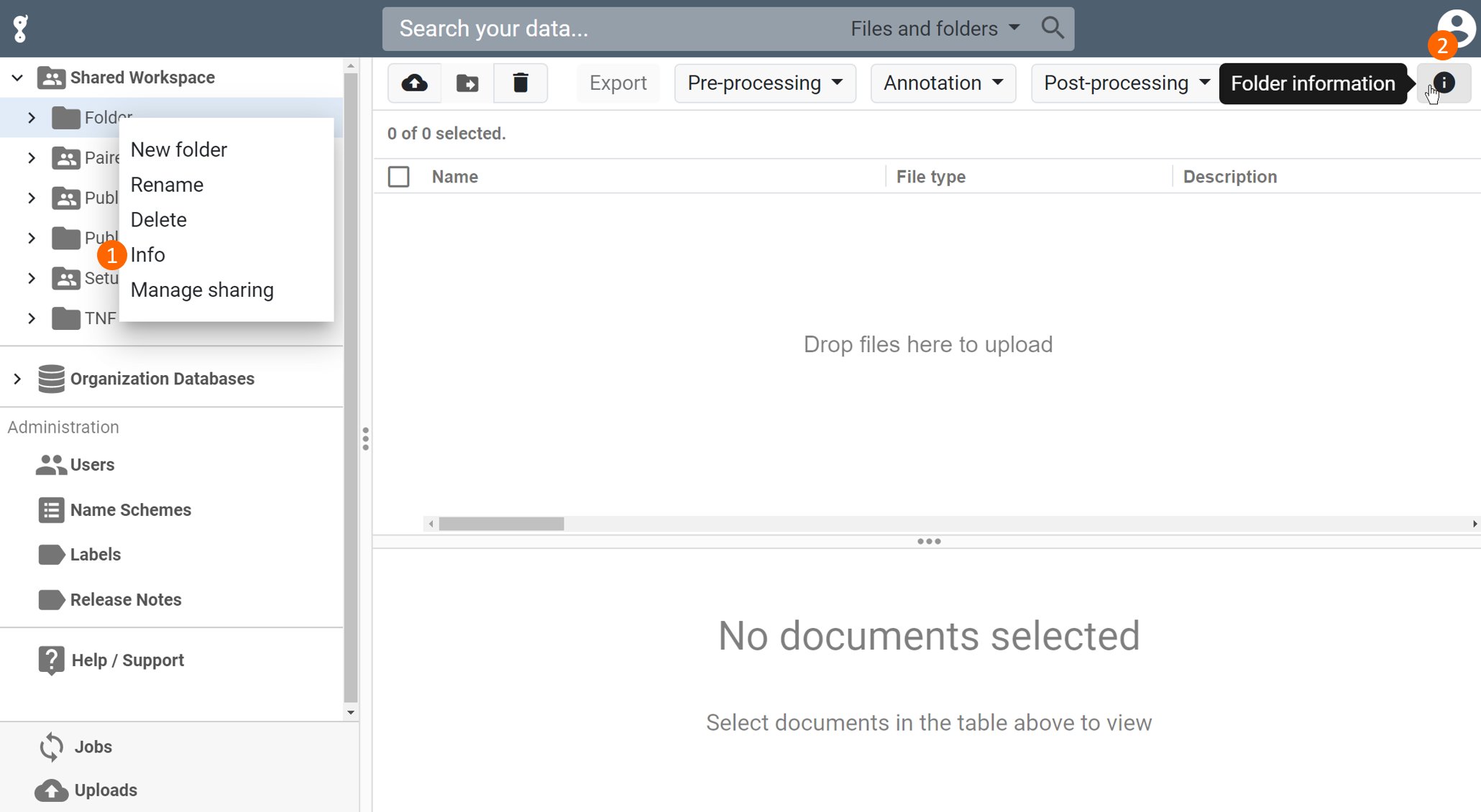 This will bring up a Folder Information dialog where you can enter information for each selected folder. Enter the suitable information and click Save to save the information for the selected folder.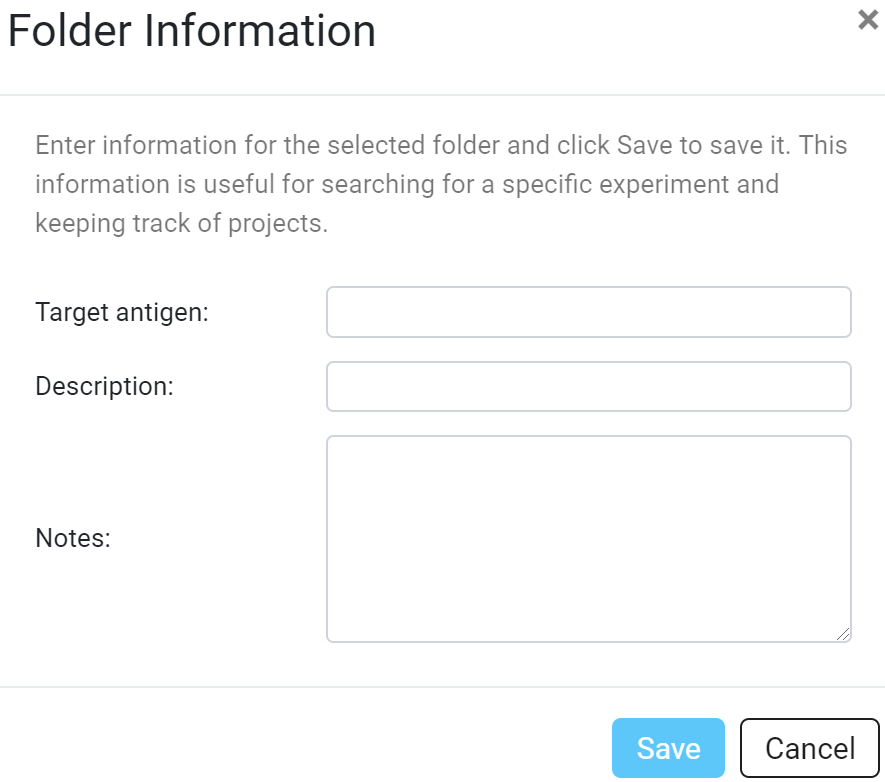 **Note that this information is searchable by other users within your organization providing that the folder is shared with them.