Important Note:
The Geneious Biologics/Geneious Prime integration is currently undergoing an upgrade, and a new improved version will be available soon. In the interim, the old integration is available, but please note that this will NOT work with the latest version of Prime, Geneious Prime 2023.0.1
Please contact us if you have any questions, or would like to be notified of the new version when it is released.


It is possible to synchronise Geneious Biologics and Geneious Prime, allowing you to view and access your Geneious Biologics files directly in Prime.
To connect Geneious Prime to Geneious Biologics follow these steps:
Download the latest plugin version from here: https://assets.geneious.com/plugins/GeneiousCloud_1_4_0.gplugin
Drag and drop the plugin file into Geneious Prime.
In Geneious Prime go to Help - Activate Licence - Log in to Geneious Biologics and click OK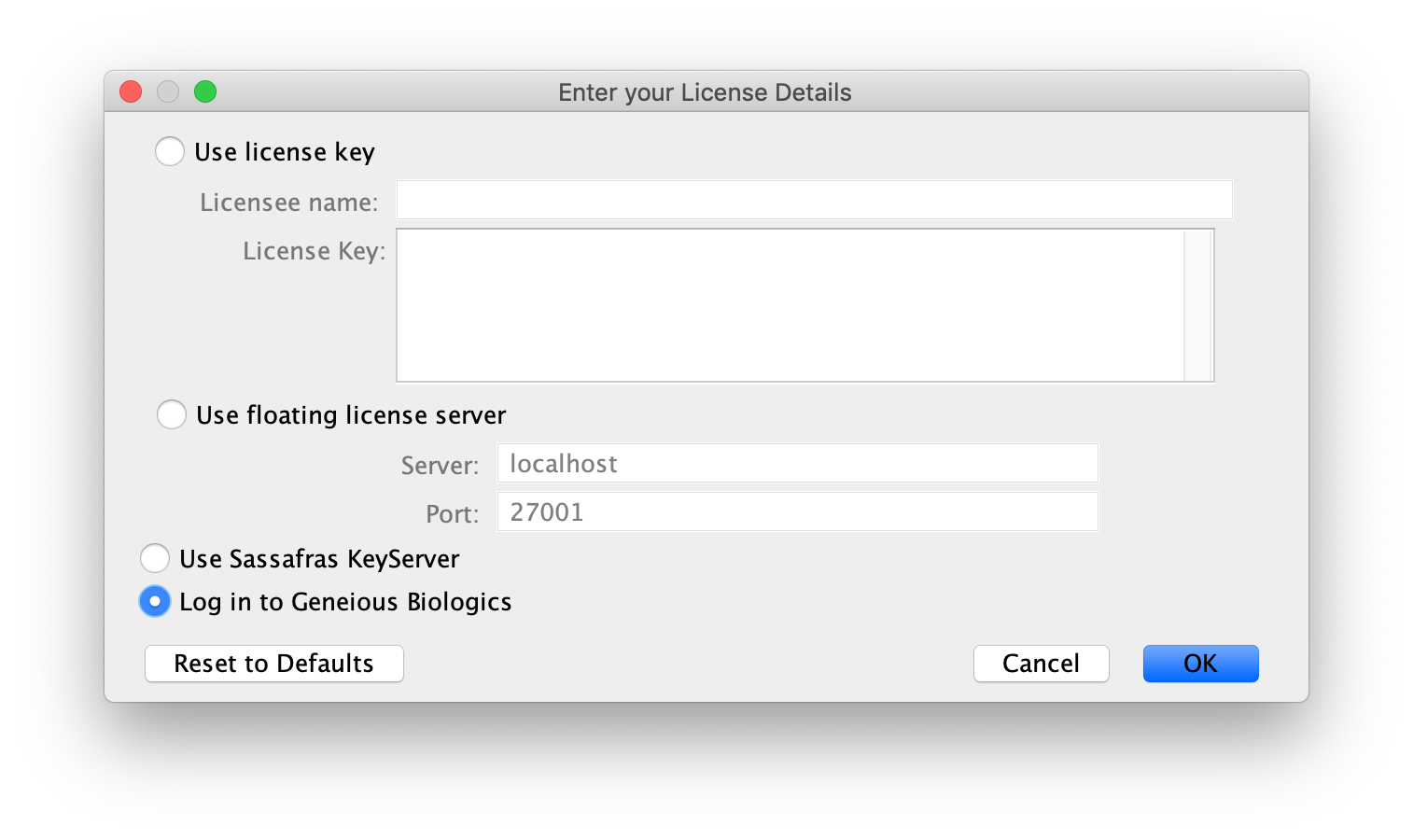 4. Enter your credentials and click OK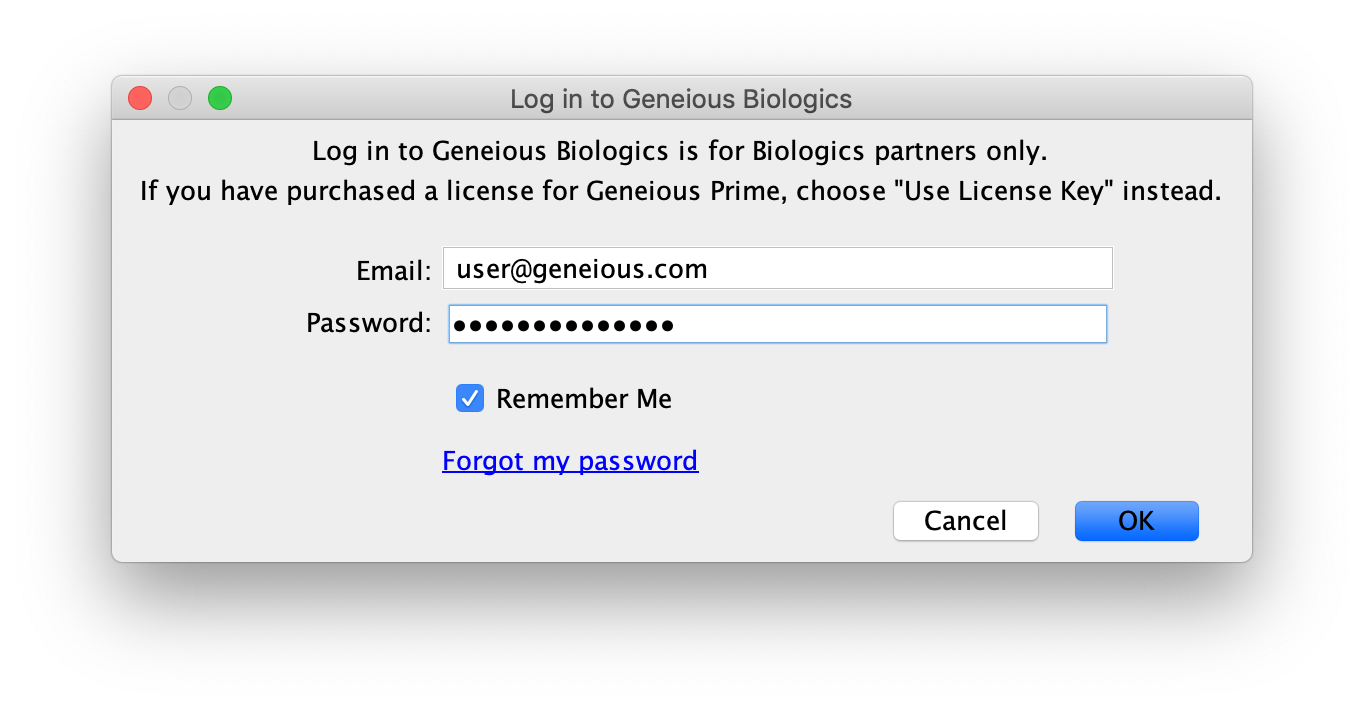 Notice that you can navigate and work with Geneious Biologics files from Geneious Prime and vice versa, with synchronised content.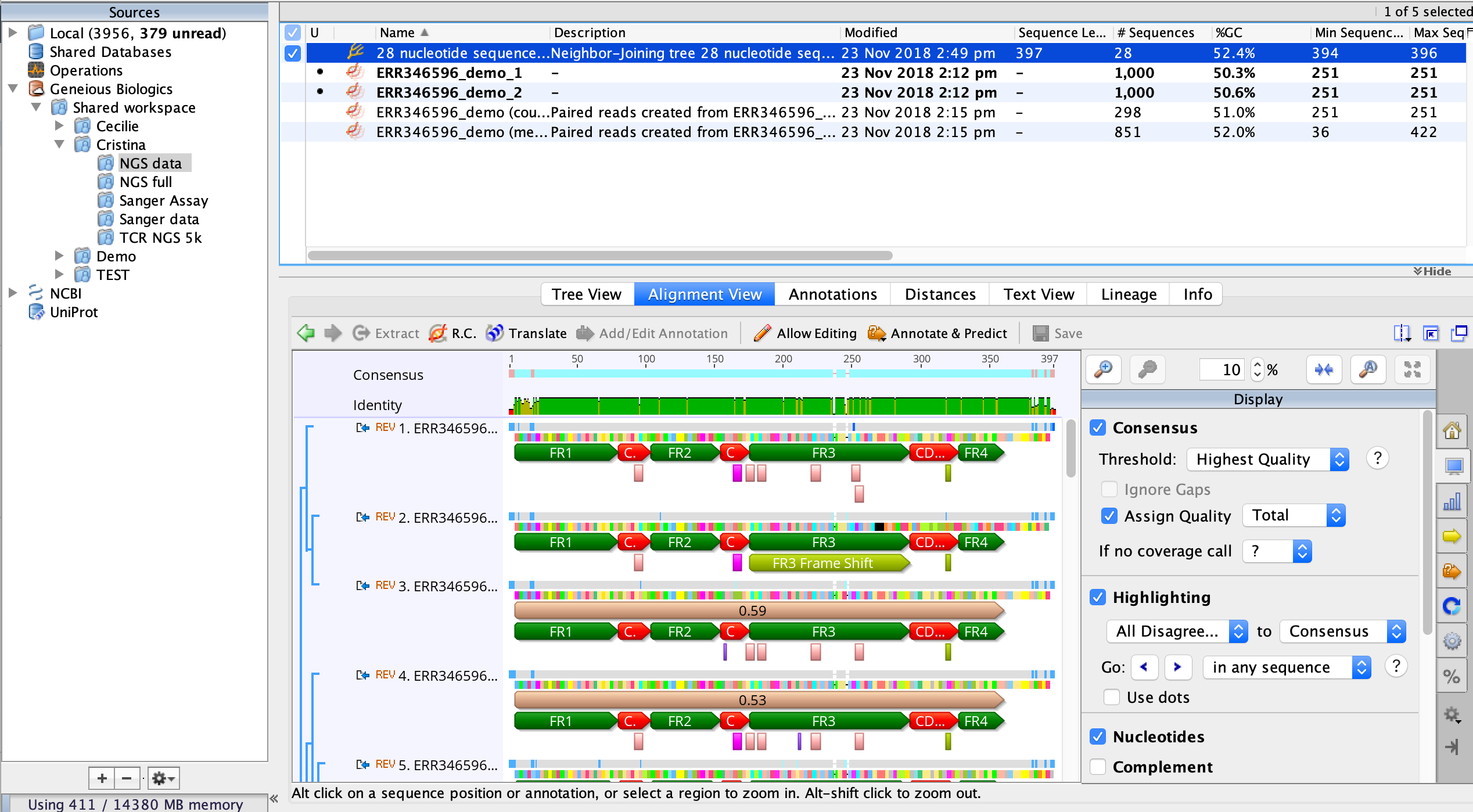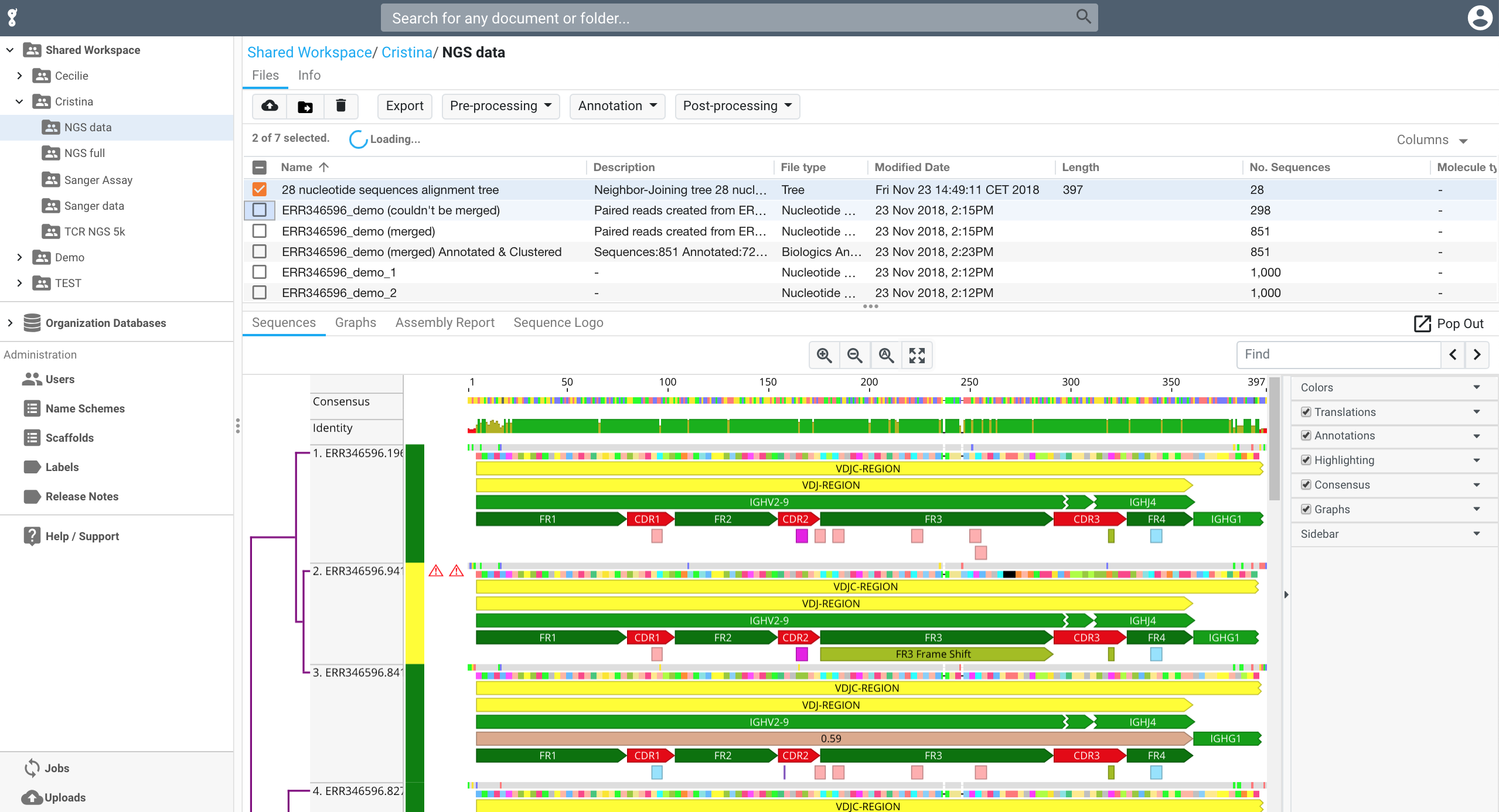 Troubleshooting
Occasionally we release updates to the Cloud Connector plugin. When you log into Geneious Prime, you will get a pop-up prompting you to update your cloud plugin version. All you need to do is follow those instructions to update the plugin, and then the integration will continue to work. You may also need to update the plugin the first time you sync Geneious Prime and Geneious Biologics.
If you missed this pop-up, you may need to update manually to receive continued functionality. You can update plugins by going to the Geneious Prime menu, selecting Preferences, and then navigating to the Plugins and Features tab. From there you should be able to see the Cloud Connector Plugin. You can update by clicking Check for plugin updates.