Over the past few months we have been working on some exciting new features for Geneious Biologics. This includes:
Coming soon:
Extended support for multispecifics. Our first phase will add support for dual nanobody sequences (two VHH sequences on one read). If you are interested in this feature, or support for other types or multivalent/ multispecific formats, please get in touch. We'd love to hear about what formats you are using in your work.
Streamlined Reference Database creation, including a reference sequence auto-formatter, and increased support for different database types (Germline Genes, target/scaffold variable regions, and other features)
Ability to flexibly add clusters and graphs to existing analysis results ( replaces the more limited "Recluster" pipeline)
A new analysis option ideal for larger datasets.
** Our Geneious Prime connector plugin is currently available for non-SSO customers only. Please let us know if you use Microsoft Azure/Google authentication to login to Geneious Biologics, and are also interested in a Geneious Biologics/Geneious Prime integration.


Improved User Interface experience
We are very excited to show off our new user interface for accessing documents in Geneious Biologics. When selecting a document, the preview window allows you to inspect a summary of the documents, as well as quickly preview the sequences and tables.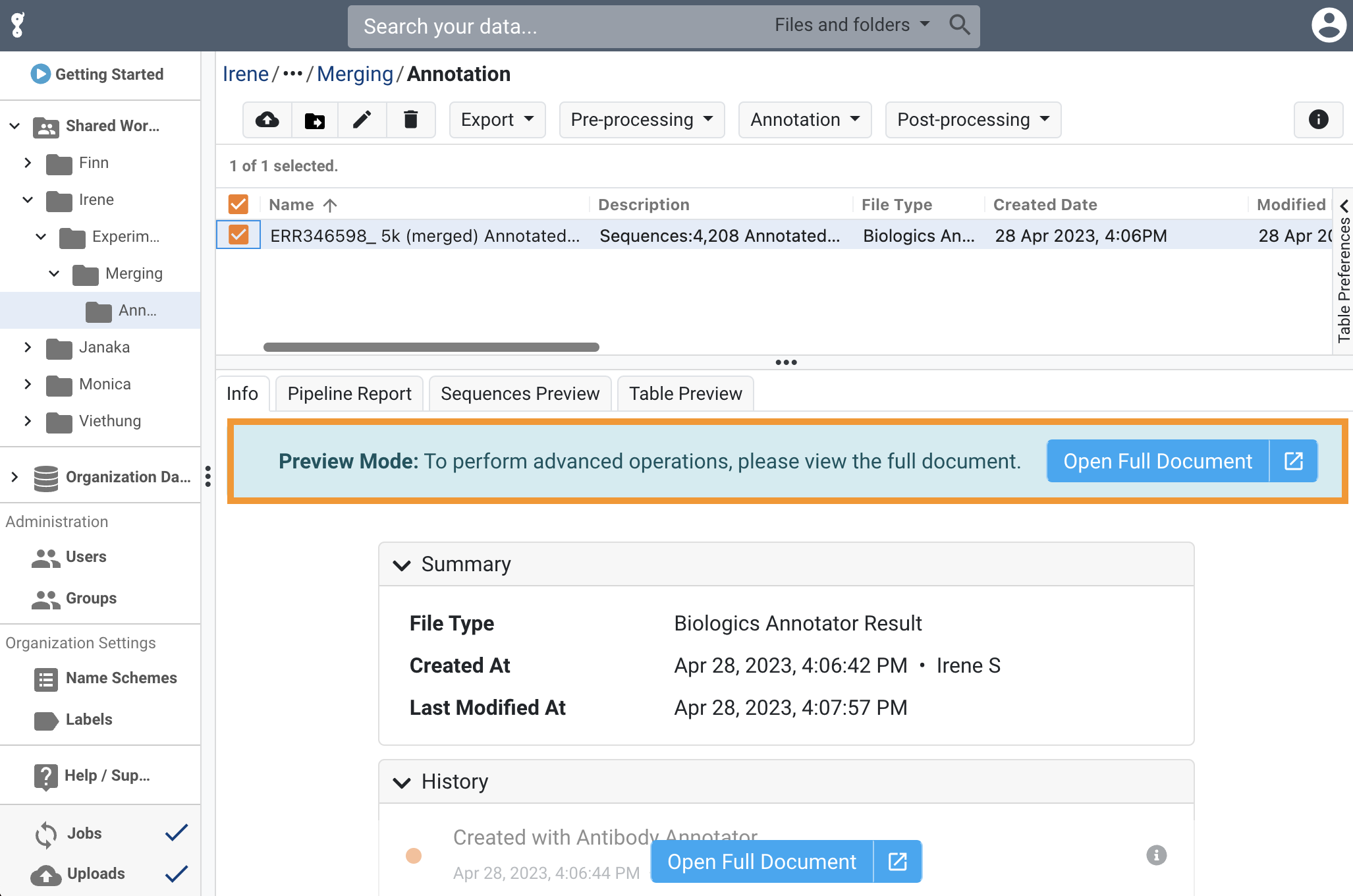 Choosing Open Full Document immediately opens the document in a wide-view, as shown below: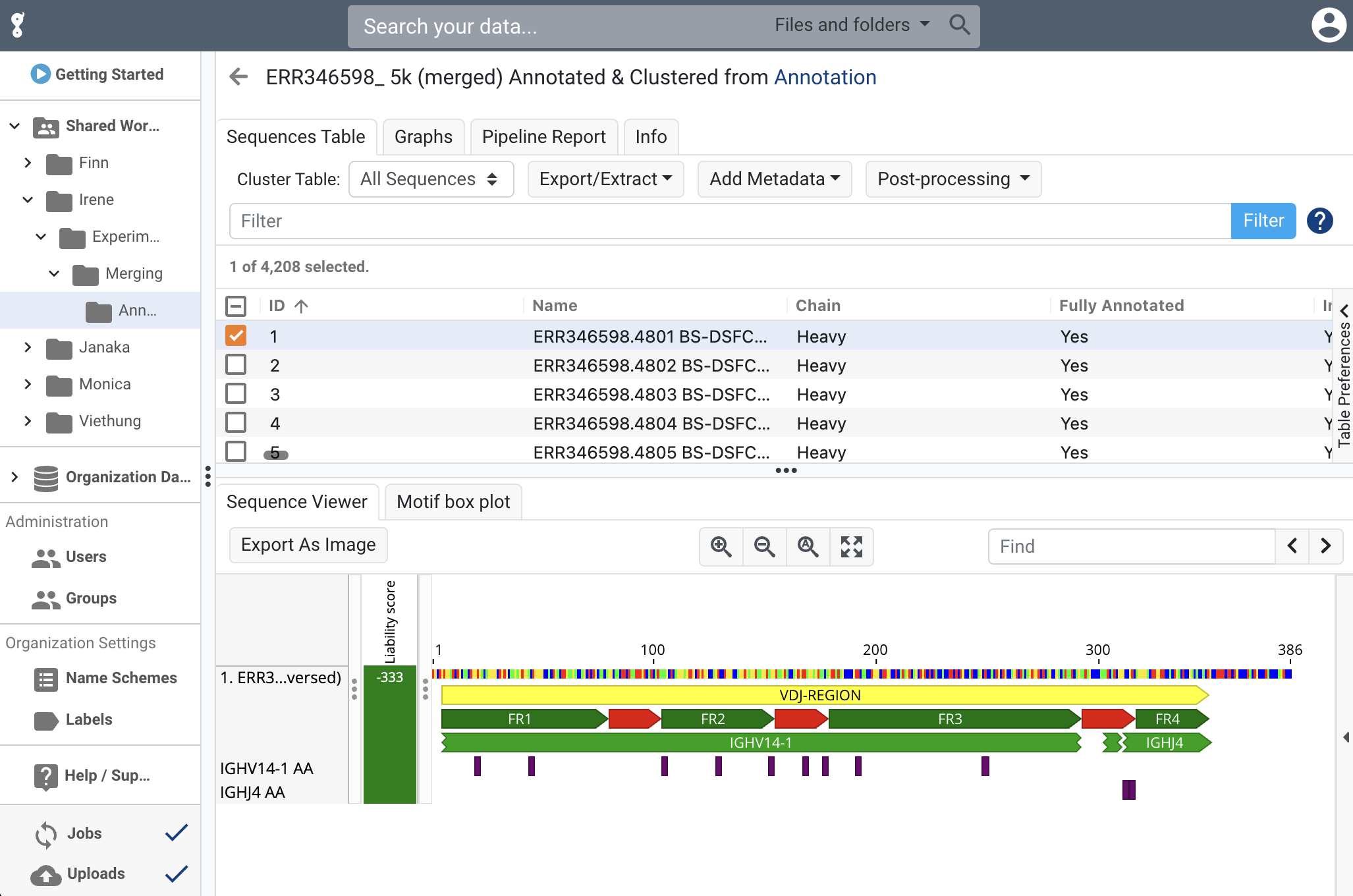 You can also open your documents in a new tab quickly by selecting this button on the preview page: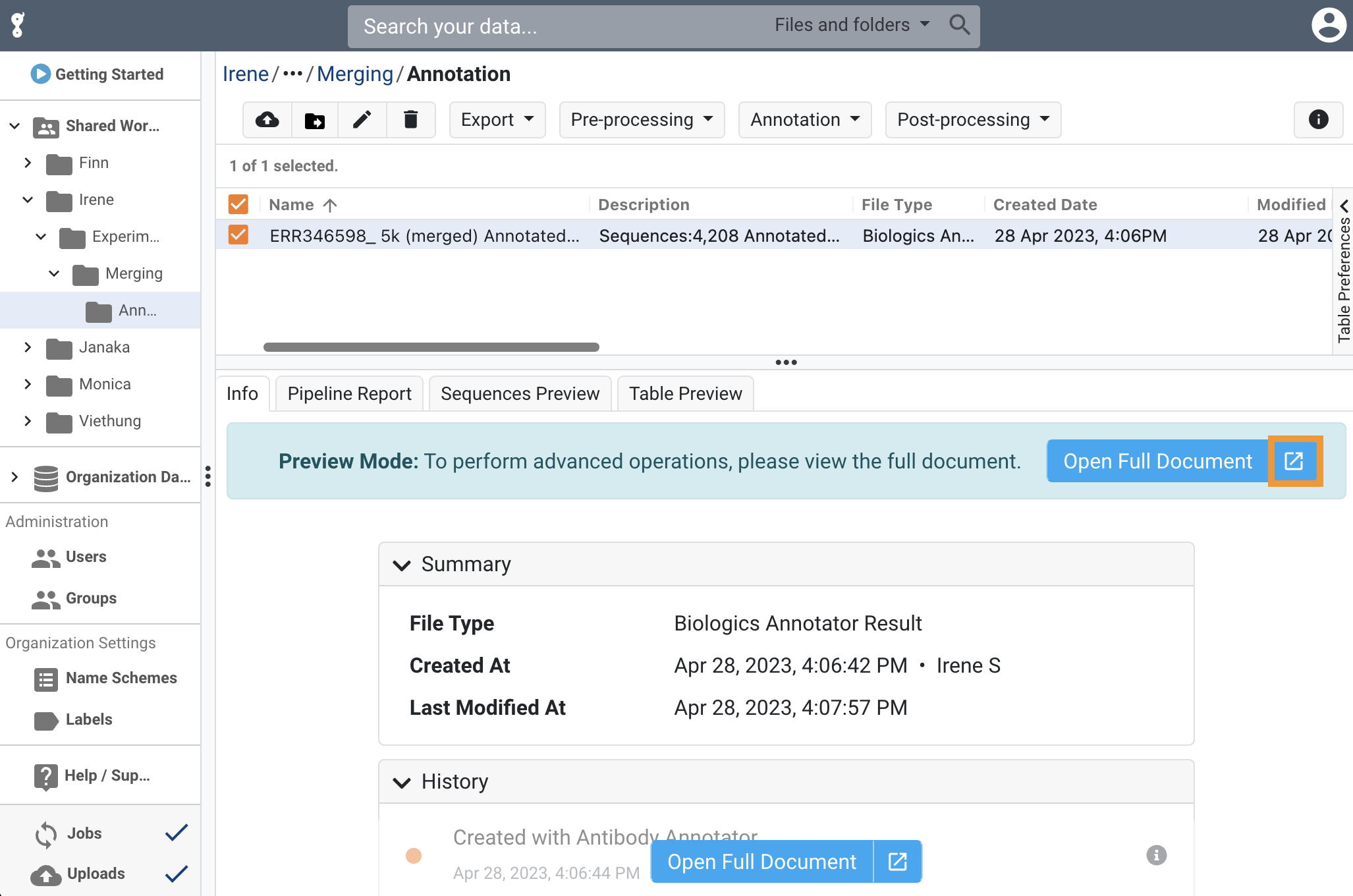 Positional Liabilities based on antibody numbering schemes
We now support specifying custom liabilities and assets for specific points on IgG-like sequences, for example IMGT position 118F on the light chain. Please see our main article Positional Liabilities based on Antibody Numbering to learn more about our pre-set defaults and how to specify your own liabilities or assets.


Adding labels to a selection of sequences
Labels can now be added to a selection of sequences, rather than to individual sequences one-at-a-time. This allows you more easily save filtered sequences and selections for later. Please see our main article Using Custom Labels to learn more.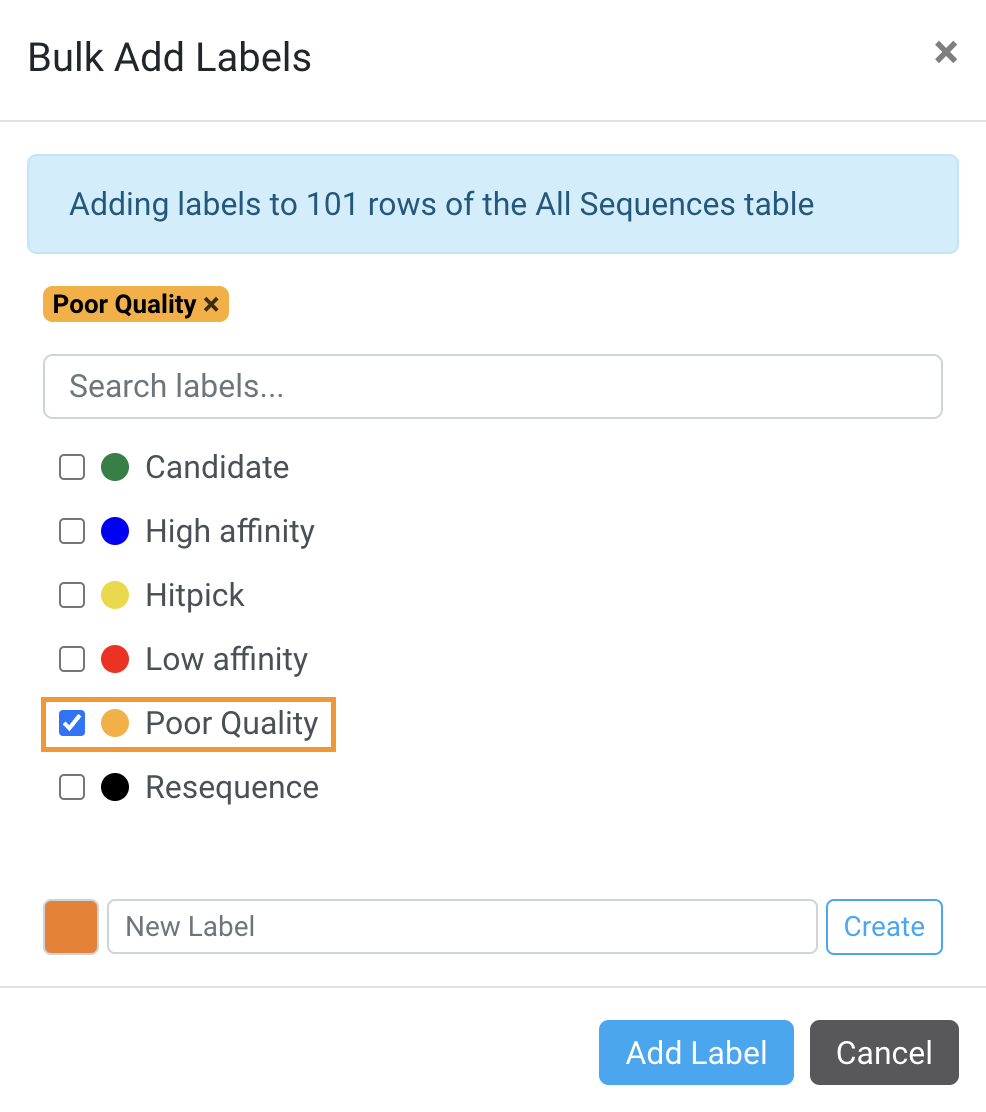 Clustering options added to Single Clone Antibody Analysis
The custom cluster widget previously only available when running Antibody Annotator has now been added to Single Clone Antibody Analysis. This allows users to specify both exact and inexact clusters, as will as multi-region/gene clusters in your initial analysis. Please see Clustering Options to learn more.