This article outlines how to use Quick Analysis, a simple tool to annotate and visualize your sequences with as little analysis customization as possible. Quick Analysis is available as part of the Geneious Biologics Starter Plan. For more info see Getting Started (Starter Plan).
If you are using or trialling one of our Premium plans, you can use Quick Analysis to check sequences on the go. To see our full suite of more powerful analysis options, have a look at our Premium "Get Started" Guide , as well as our Sanger, NGS, and Single Cell tutorials.
Where can I access Quick Analysis?
Quick analysis is the automatic landing page when logging in to Geneious Biologics, whether you are using the Starter (free) plan, or our Premium plans. To navigate to the Quick Analysis tool, just click on Getting started at the top-left of the navigation bar, above the Shared Workspace: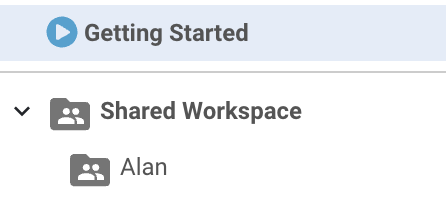 How many sequences can I analyse?
Premium Users - No limit to how many sequences can be run at a time
Starter Plan (Free) - A maximum of 24 sequences can be processed at a time. Analyzed sequences will be available for 7 days.
What are the options?
Entering sequences
1. You can upload a fasta, ab1, genbank or genious type file using the Browse button
OR
2. You can copy-paste your sequences (either protein or nucleotide) into the box above. Multiple seperate sequences can analyzed by entering them on a new line.
Choosing a Reference Database
The Reference Database enables Geneious Biologics to annotate your sequences according to their closest germline-gene matches. For more on how reference databases work please see this article. For premium users, you can also create your own reference database to further customise your analysis.
For our starter plan we provide a Human and Mouse reference database. For premium users, any reference databases they have will be available.
Annotation Scheme
This refers to the numbering system used to annotate your sequences. Currently, we can annotate your sequences using the IMGT or Kabat numbering systems.
Viewing your Quick Analysis results
After selecting Analyze a job will be started and your results will then be populated into a Quick Analysis Results folder in your Workspace:

If you are using the Starter (free) plan, these results will be available for 7 days. For premium users there is no time limit.
To learn more about viewing analyzed sequences, please see the Getting Started Guide (Starter Plan).