To annotate the differences between the input sequence and reference sequence, select the Annotate germline gene differences option in the Antibody annotator popup window.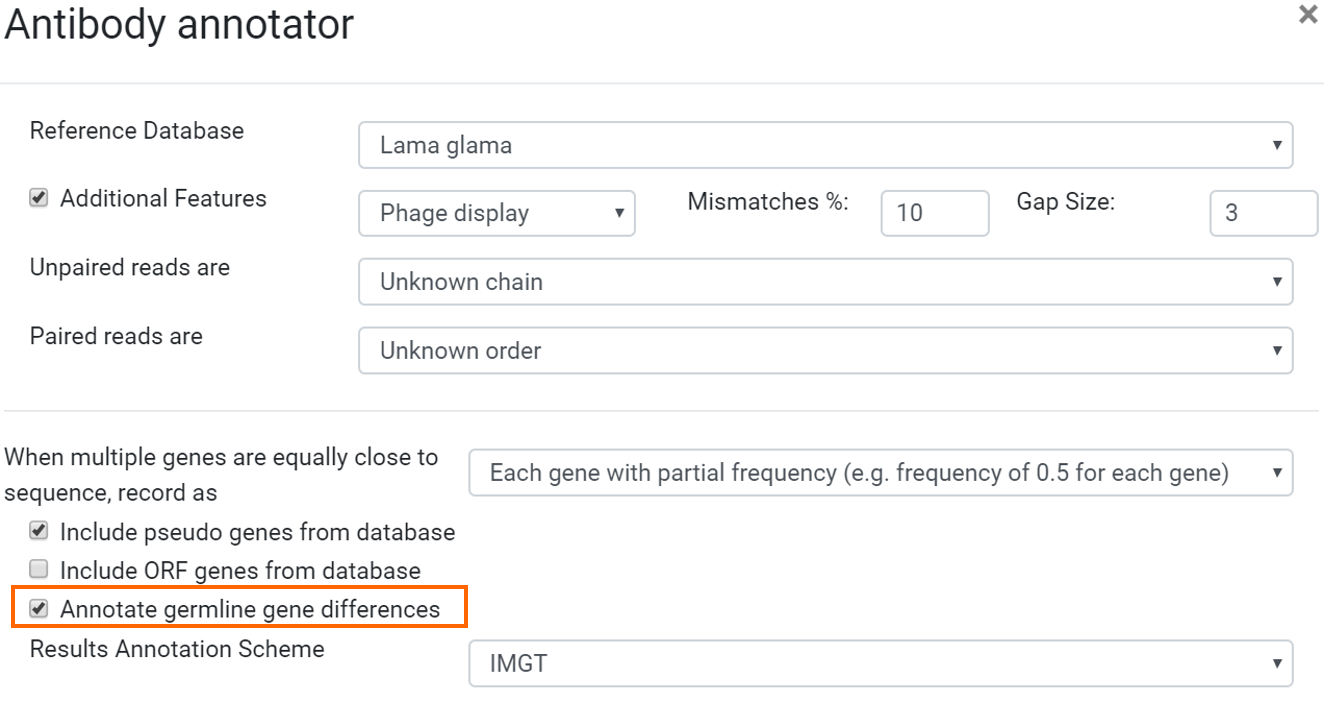 Run the Antibody annotator as usual. To learn more about the Antibody annotator and the available functions, please refer to the following article.
To view the germline gene differences, select the Antibody annotator output file and select the sequence that you are interested in.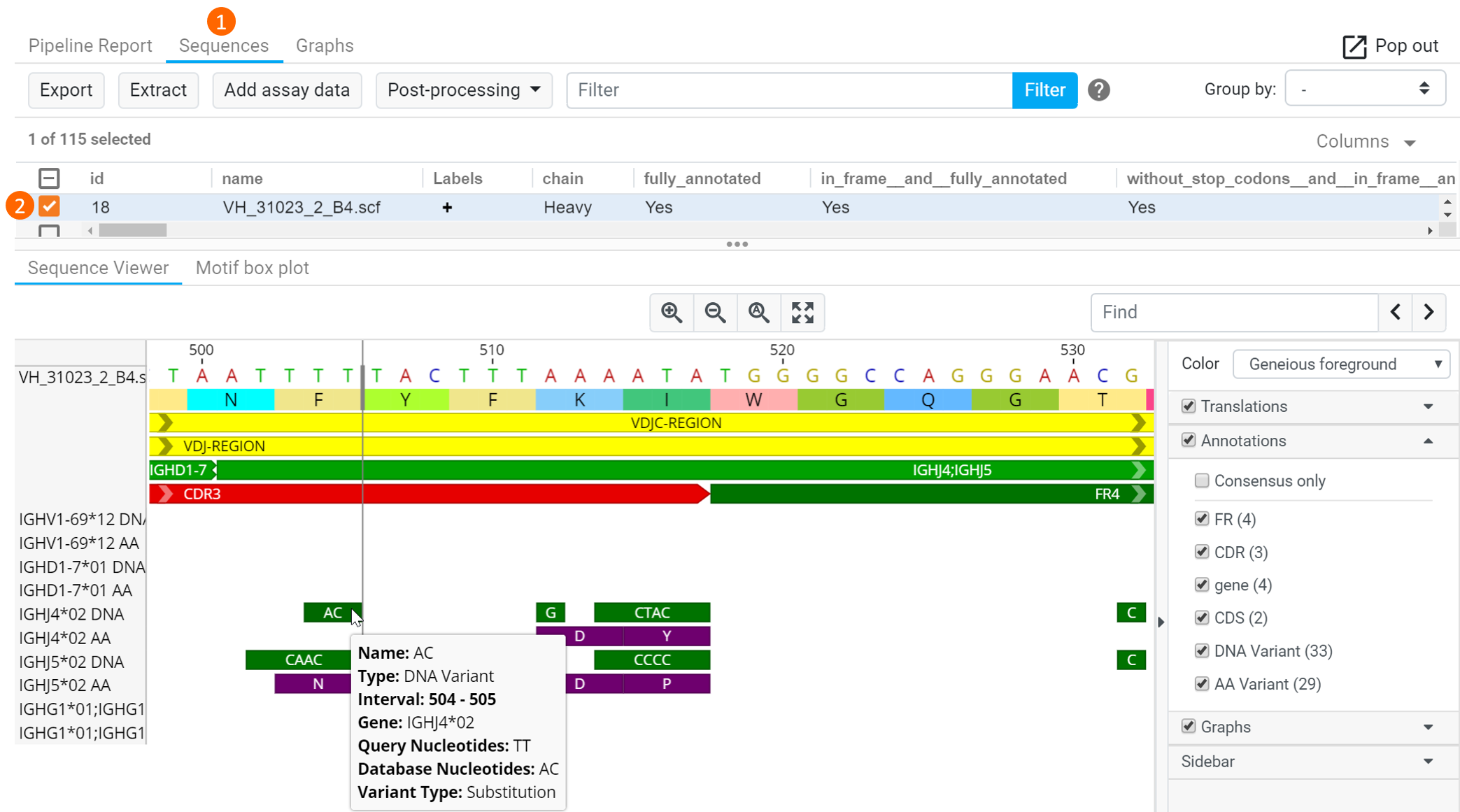 Note that:
In general, for every sequence with germline differences, there will be a DNA (nucleotide) and a AA (amino acid) variant annotation track.
When equally good matches for the same gene would have exactly the same nucleotide or amino acid differences, these annotations are reduced to just a single track named after both (or more) genes.
Amino acid differences use the frame of the closest FR/CDR that starts at or before the start of the gene. So for example if there is a frame shift in FR1, this won't have an effect on the J Gene amino acid differences which will use the frame that CDR3 starts in.
To turn off the annotation tracks, simply uncheck the DNA Variant and AA Variant annotation tracks in the Sequence Viewer Annotation panel.
Germline Gene Statistics
In addition to the variant annotations, you can also view the closest V,D, and J gene matches for each of your sequences. Biologics also calculates percentage identity of your sequence relative to the closest gene (Heavy V Gene Identity below), and the percentage of the complete gene that the target sequence matches (Heavy V Gene Coverage).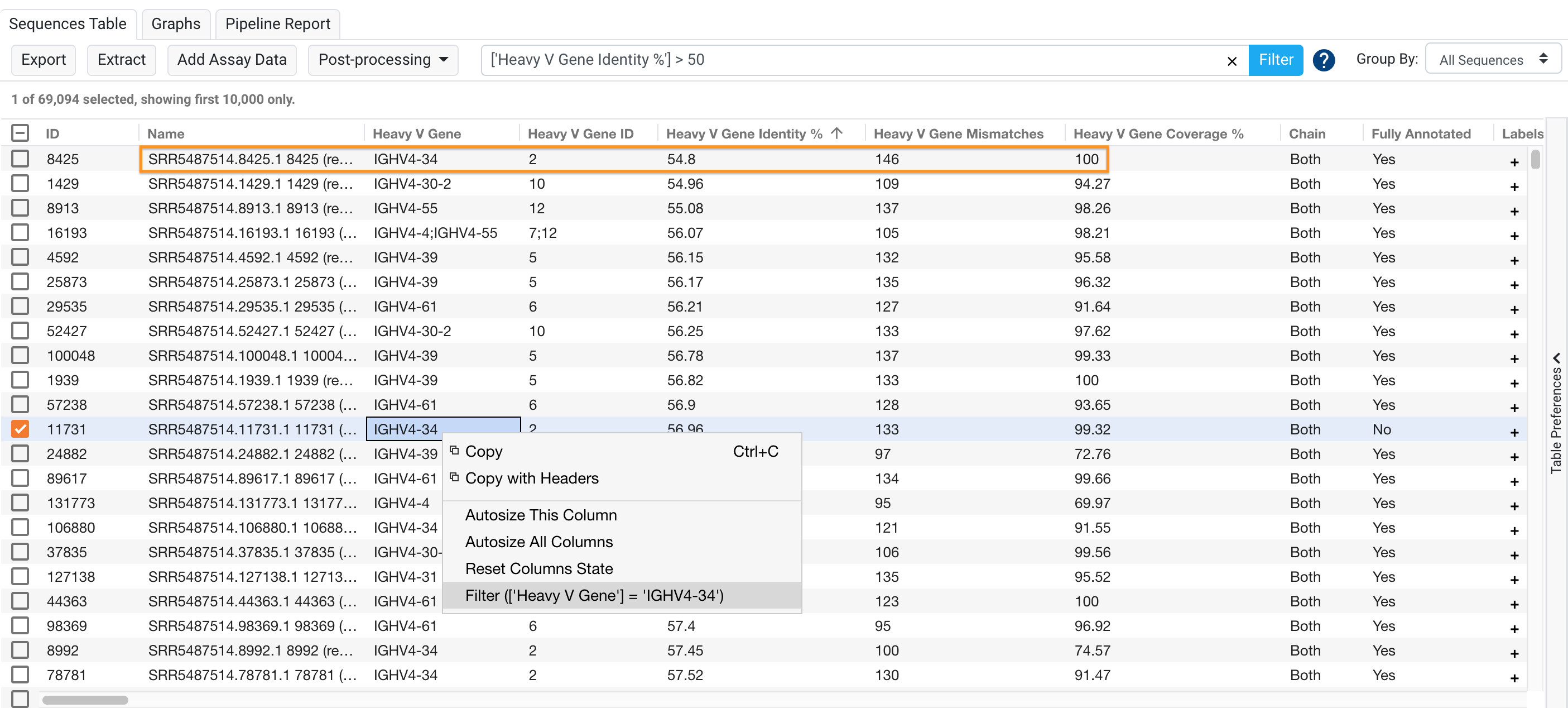 As shown in the image below, filtering and sorting on these gene match statistics can aid in investigating the characteristics of your sequence data set. There is more detailed information about filtering here.